Windows & Doors That Reveal More Possibilities
Our window and door experts will help you select the best Andersen® window or door for your home and our factory-trained technicians can inspect and repair your new or existing windows. Visit our showroom to see the most extensive Andersen® selection of any dealer in the region.
Windows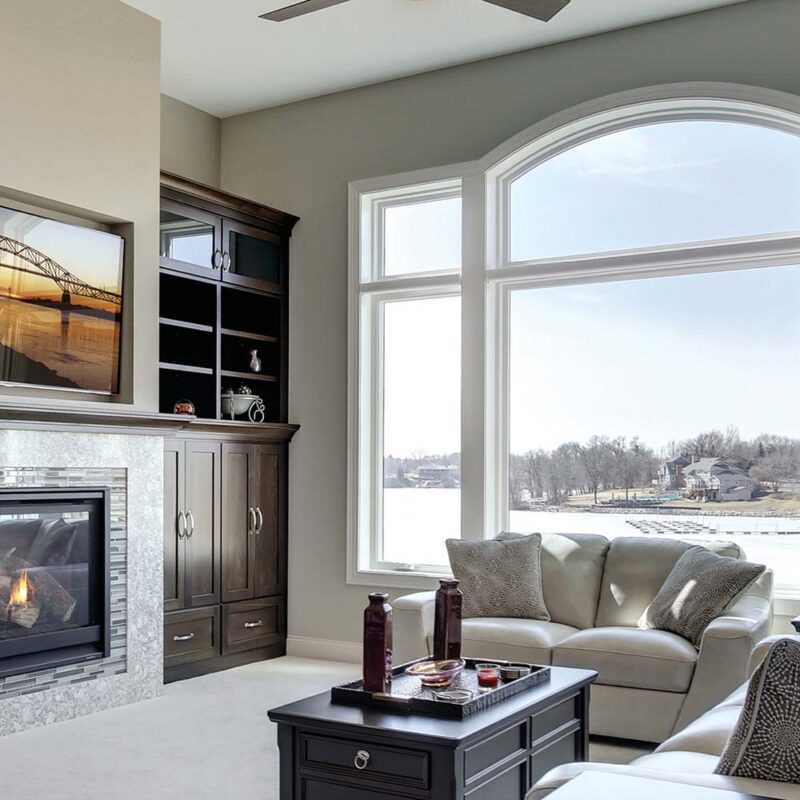 Exterior Doors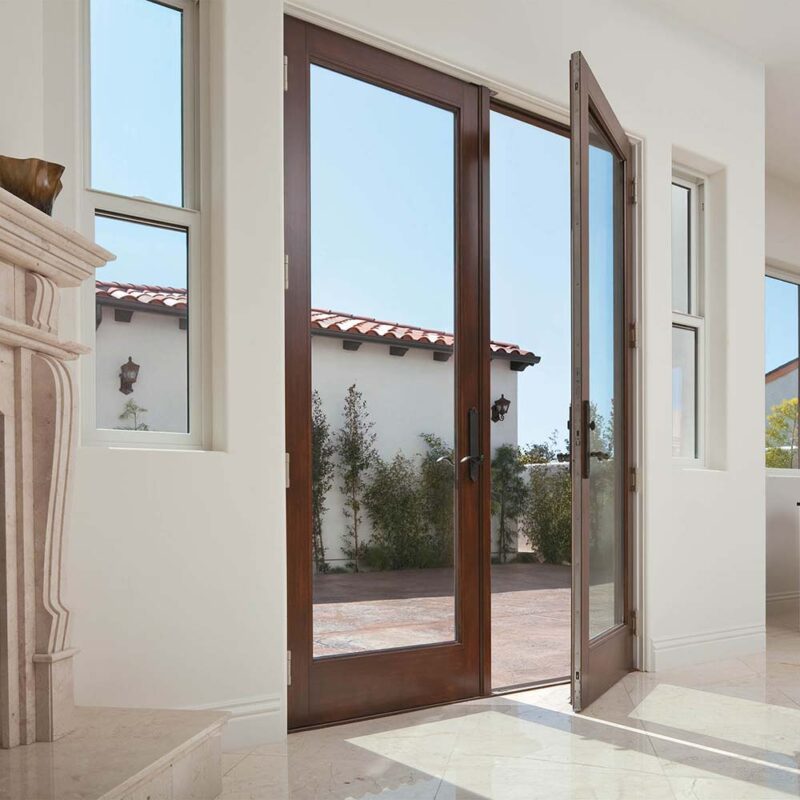 Choose new construction or replacement windows, retractable screen doors, storm doors and large exterior doors from America's #1 rated brand. Increase that value of your home or project. We have the most extensive window and door showroom in the region. Come see and operate the many options available to you or allow us to help your customers make the most valuable choices for them. Make the smart investment in you, make the smart investment in Andersen.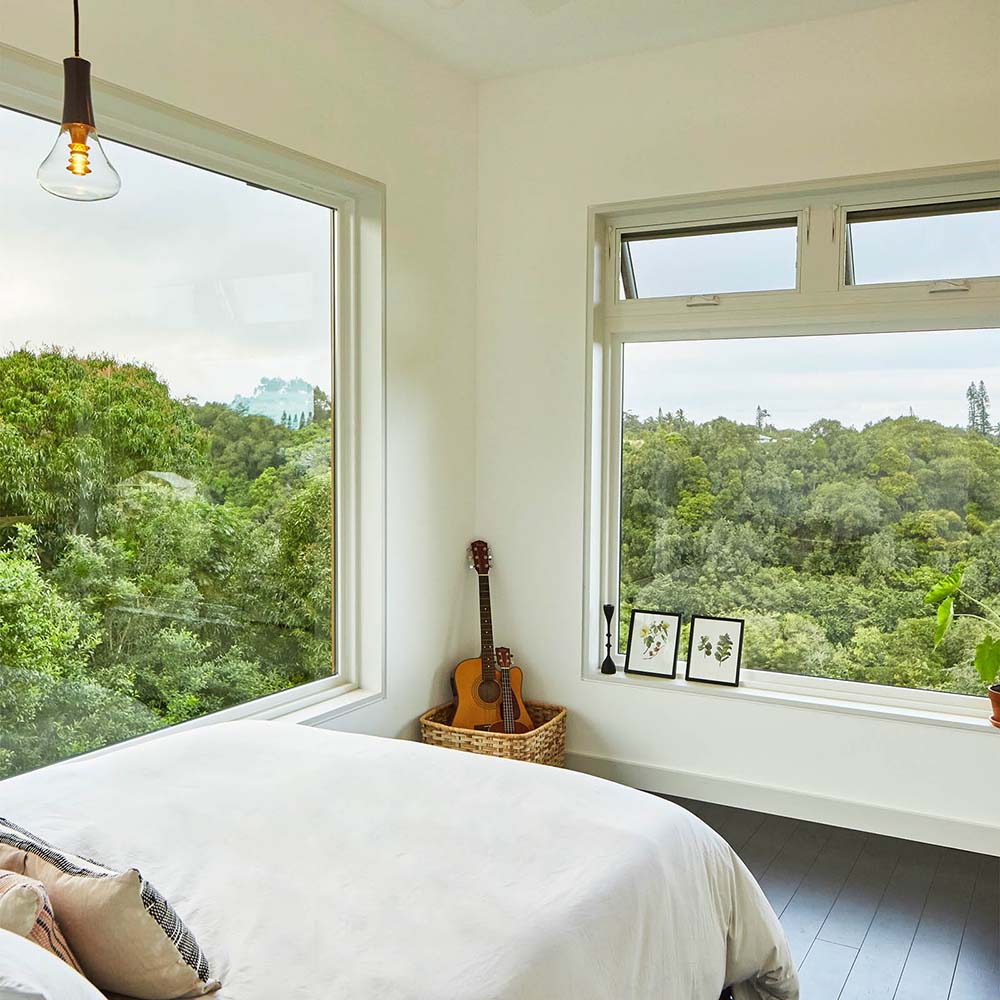 100 Series
The 100 Series, made from Andersen's proprietary composite Fibrex material, is the best alternative to vinyl windows. Made from a sustainable reclaimed wood fiber and thermoplastic polymer, Fibrex is amazingly tough, maintenance free, energy efficient and eco-friendly.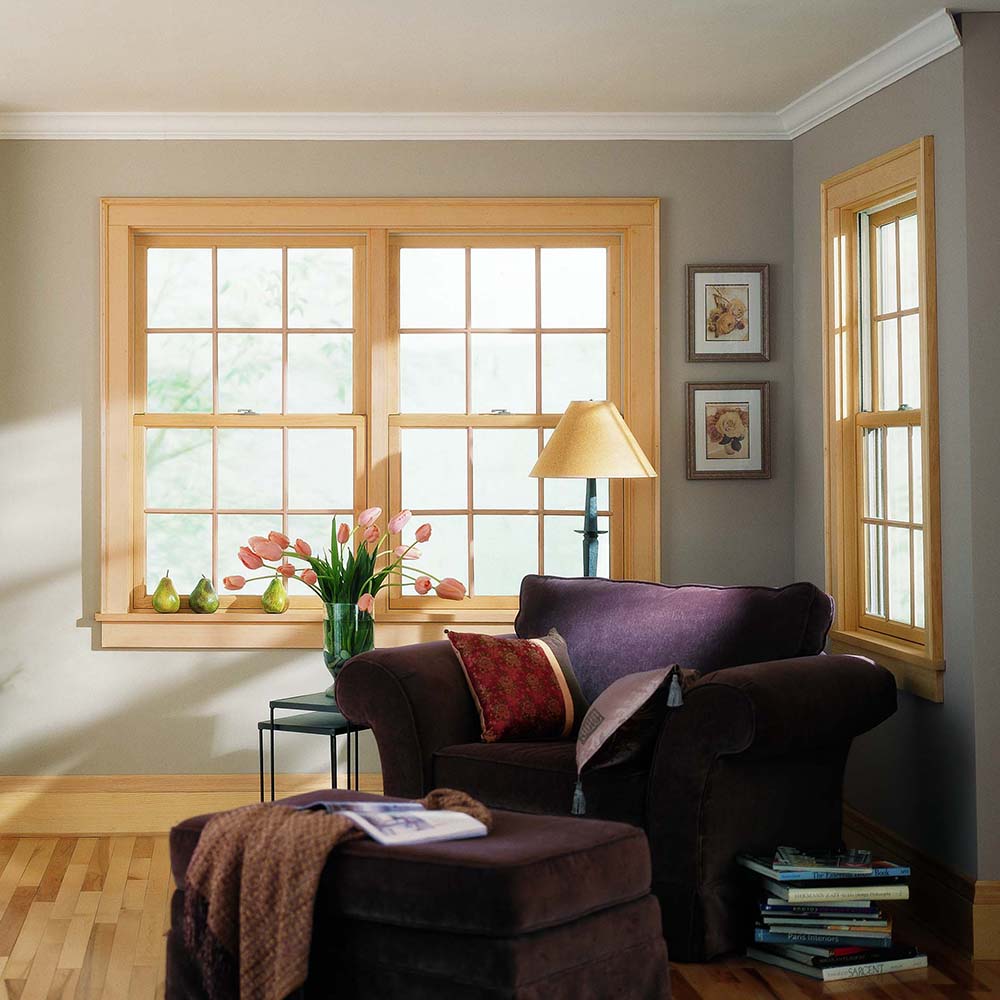 200 Series
The 200 Series balances the affordability of the 100 Series and the combination of wood interior and vinyl clad exterior of the 400 Series. The 200 Series is the perfect choice for those who don't need the wide array of options that the 400 Series offers, but prefer the wood interior and vinyl exterior over the fully Fibrex 100 Series.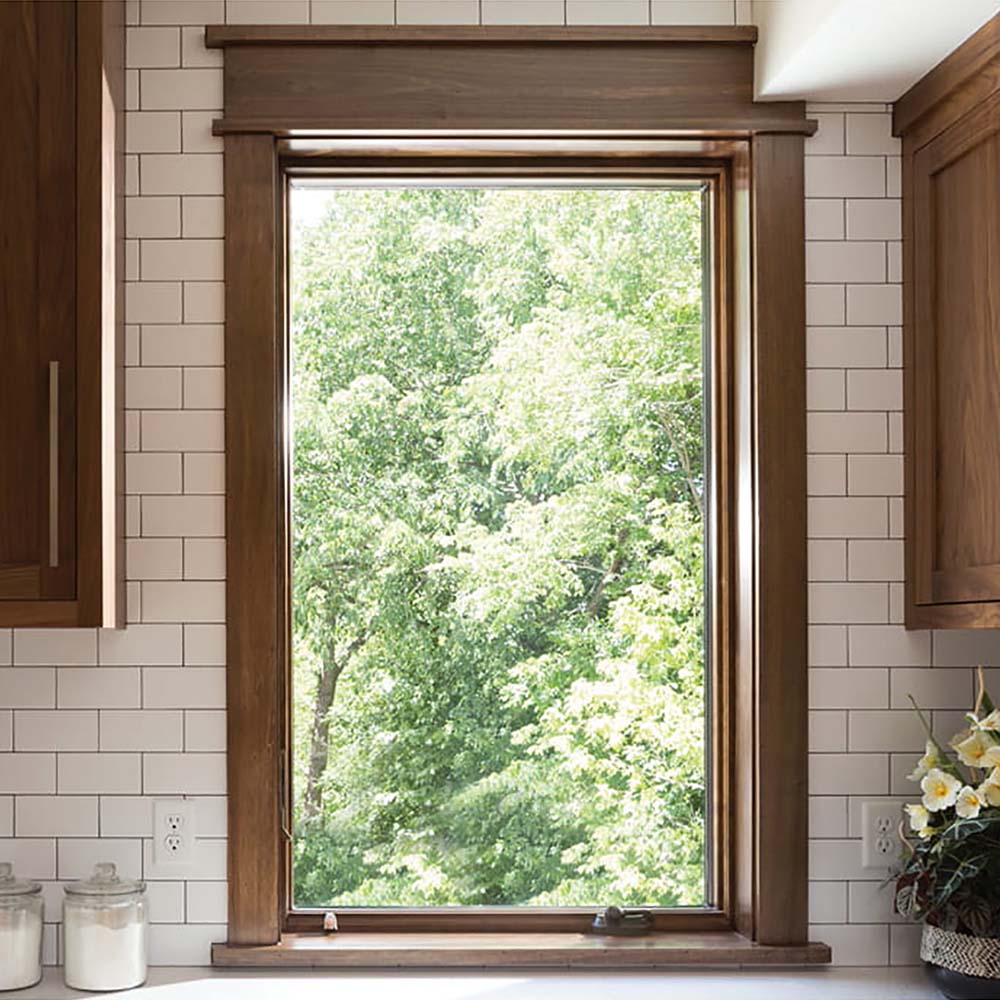 400 Series
The 400 Series combines the beauty of wood interiors with the strength and durability of Andersen's proprietary Perma-Shield® vinyl exterior. The 400 series also offers a huge selection of trim kit and design options that you can't find in the 100 and 200 series, making the 400 series the most popular wood interior option.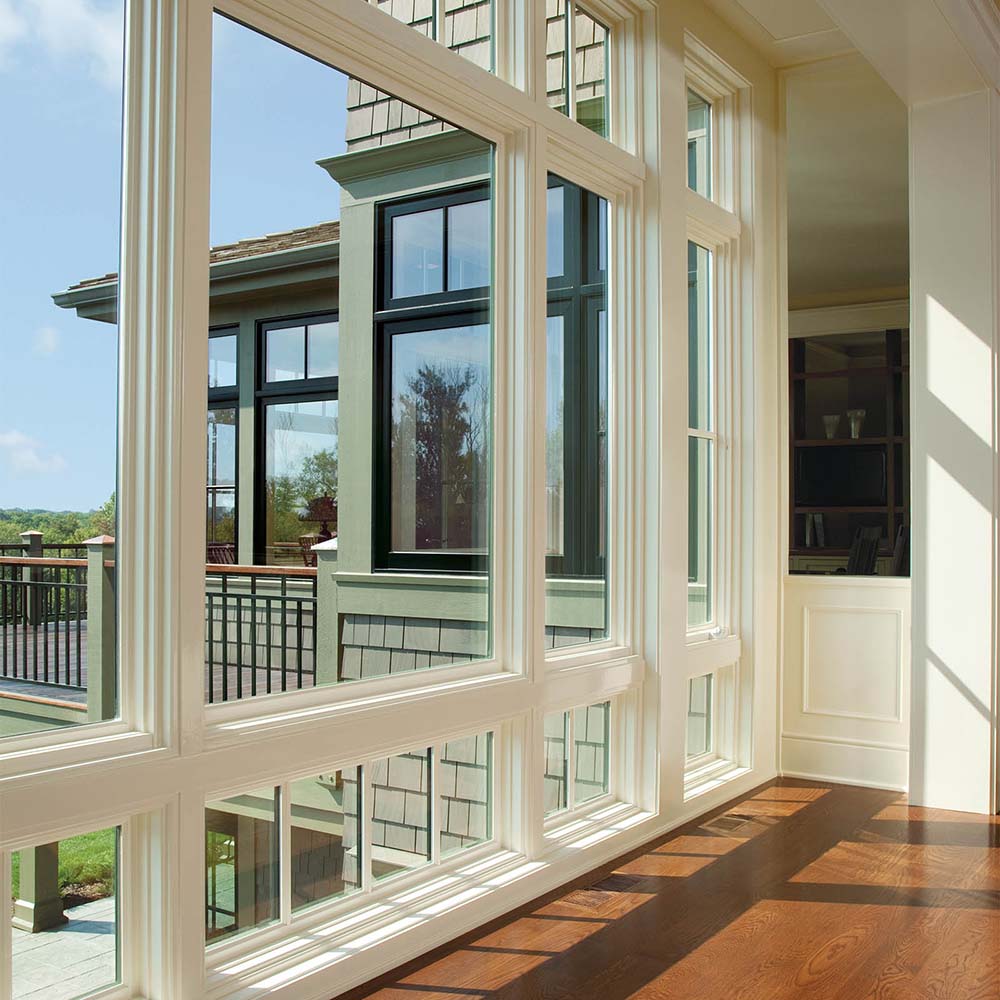 A-Series
The A-Series is similar to the 400 series, keeping the wood interior and Perma-Shield as well as the Fibrex on the exterior. The A-Series surpasses the 400 series in its attention to architectural detail and wide selection of colors and wood species making it a popular choice with designers and architects.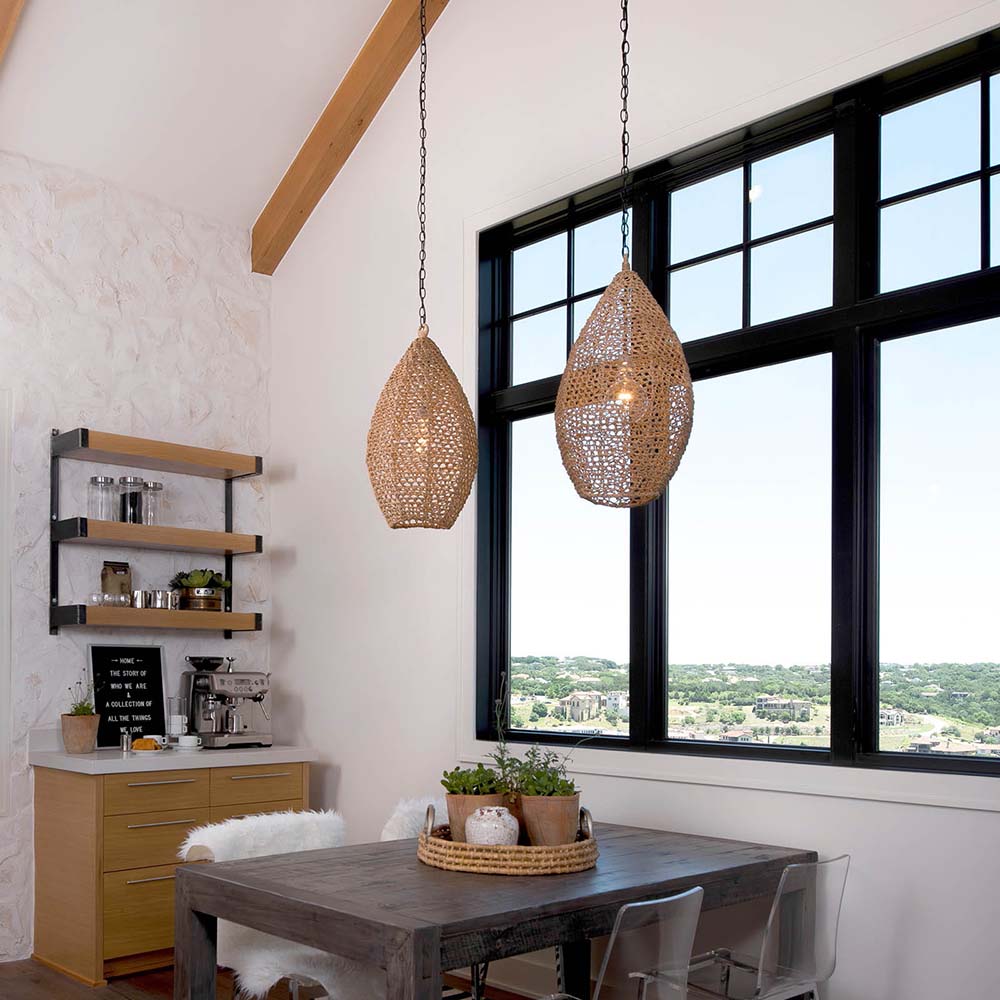 E-Series
The E-Series, formerly known as Eagle Windows & Doors, is Andersen's most customizable line of products. The E-Series has an extruded aluminum exterior with the largest color pallet that Andersen has to offer. The E-Series is also the go-to series for specialized option including custom radius windows and specialty shapes.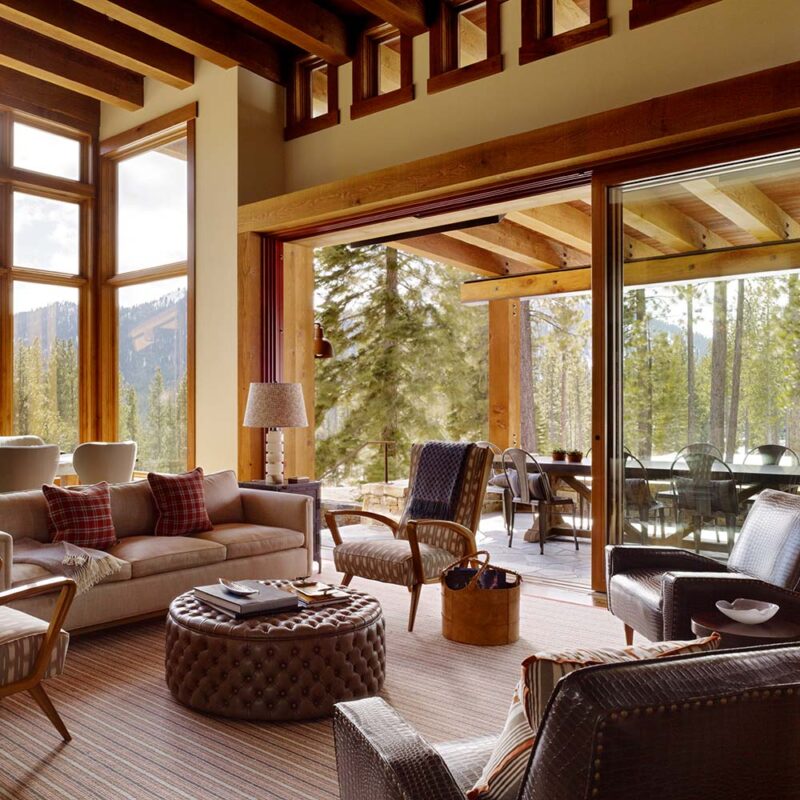 Andersen Big Doors
Weiland Products
Blur the boundary between indoors and outdoors with Andersen's big Sliding, Pivot and Folding doors. Sliding doors can be used in straight, curved or corner applications. Andersen's Beefy Bifold folding doors can be used for huge openings and can be used on its own or in combination with other Andersen big door systems. Pivot Doors, available in up to 9' wide and 13' tall are ideal for spaces that have a cool contemporary vibe. Swinging door units are a perfect compliment to nearby lift slides or folding doors.
Our Showroom, Your Experience
We will help you select any of Andersen's 100, 200 and 400 Window and Door Series, as well as A Series and E Series window lines. And with a wide and ever-expanding array of Andersen hardware choices, glass options, grille styles and more, you're sure to find what you need to give your home or office the look you want and the energy efficiency you desire.
Come check out our showroom, where you can experience these products in person. We can order Andersen Window and Door replacement parts and have factory-trained technicians on staff who can inspect, repair and provide maintenance for your current and/or new windows. When you purchase your windows from us, you have peace of mind.